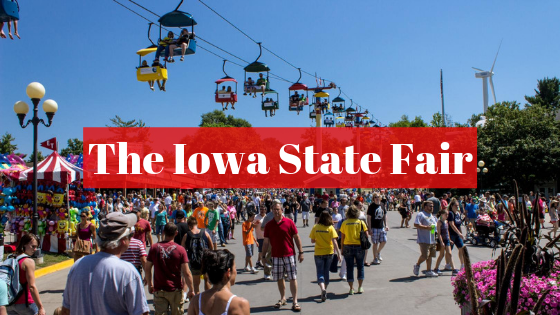 The Iowa State Fair runs from August 8- August 18, 2019. If you aren't able to make it to the fair, or perhaps you just can't get enough of the food, games, and fun, here are some ways to bring it home with you.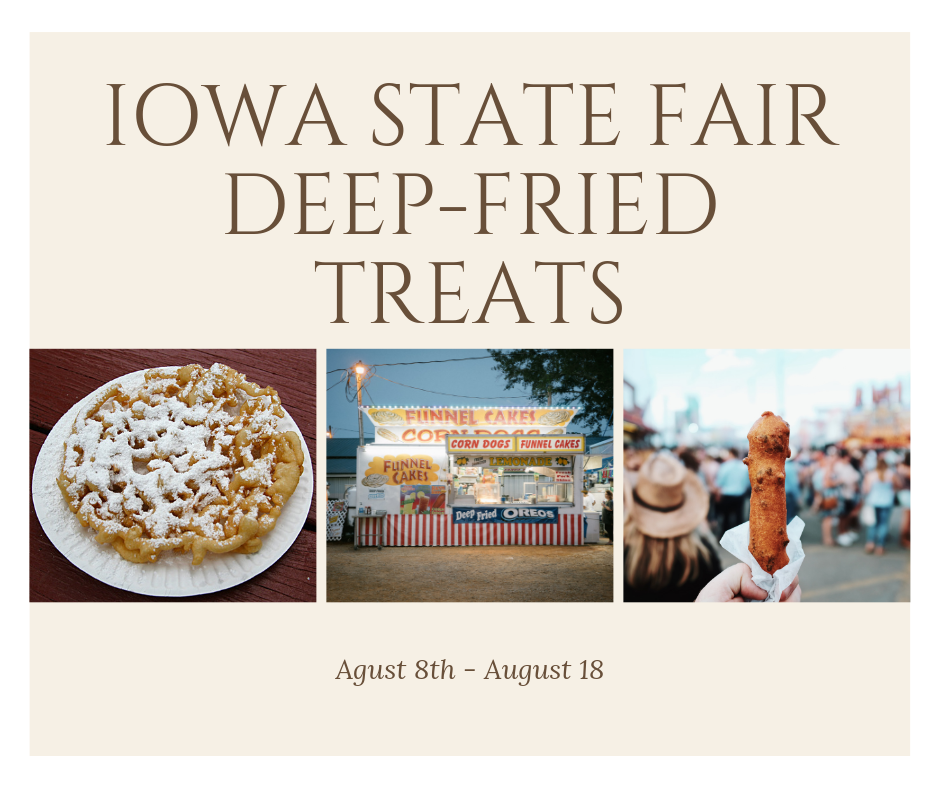 Food:
The fair is known for creative foods, both new and old. Fan favorites include corn dogs, funnel cakes, and deep-fried desserts. A true fair fanatic knows, however, the best fair food is always on a stick.
Here is a recipe for Tacos on a Stick, originally posted by Taste of Home Magazine, that would be a huge hit with both adults and kids.
TOTAL TIME: Prep: 15 min. + marinating Grill: 15 min. YIELD: 6 servings.
Ingredients
1 envelope taco seasoning
1 cup tomato juice
2 tablespoons canola oil
2 pounds beef top sirloin steak, cut into 1-inch cubes
1 medium green pepper, cut into chunks
1 medium sweet red pepper, cut into chunks
1 large onion, cut into wedges
16 cherry tomatoes
Salsa con queso or sour cream, optional
Directions
1. In a large resealable plastic bag, combine the taco seasoning, tomato juice, and oil; mix well. Remove 1/2 cup for basting; refrigerate. Add beef to the bag; seal and turn to coat. Refrigerate for at least 5 hours.
2. Drain and discard marinade from beef. On metal or soaked wooden skewers, alternately thread beef, peppers, onion, and tomatoes. Grill, uncovered, over medium heat for 3 minutes on each side. Baste with reserved marinade. Continue turning and basting for 8-10 minutes or until meat reaches desired doneness. If desired, serve with salsa con queso or sour cream.
​​​​​​​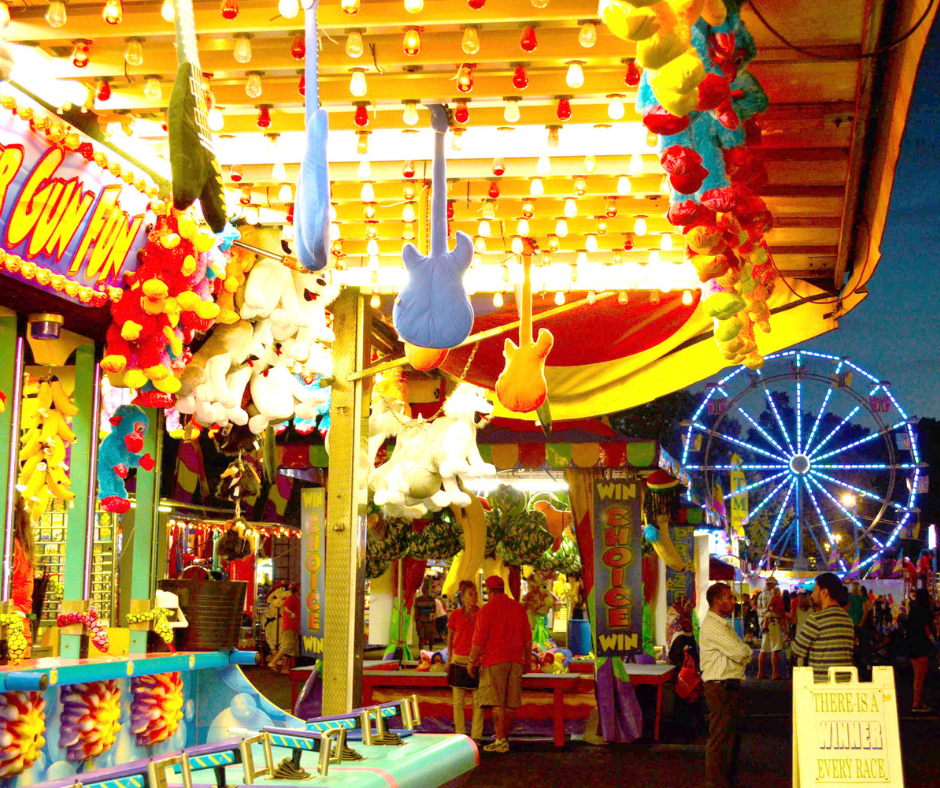 ​​​​​​​Games:
Transform your backyard into the midway with these easy to set up games. Winners of the games can earn tickets to be cashed in for prizes at the end of the party.
For a simple ring toss game, collect several bottles of different sizes and a pack or two of glow in the dark necklaces. Form the necklaces into rings with the included adapter and see who can get the most rings on the bottles. Different size bottles can be worth varying ticket amounts.
Fill up the kiddie pool with water and head to the dollar store for some baby rubber ducks. Mark the bottom of the ducks with numbers 1-3 and invite guests to pick a duck and win the coordinating prize in tickets!
A classic bake-off is fun for everyone, especially the judges! Invite guests to bring their best-baked good. Pie, cake, donuts, whatever you decide. Everyone at the party can sample the goods and vote for their favorite!
Fun:
Some fair themed decor can really take the party to the next level. Keep it classic with red and white stripes; think table cloth, plates and cutlery, and even the invites. Blue ribbons are a state fair staple. If you and the kids are crafty, find step by step directions to create your own here,http://buzzcutsandponytails.com/2013/04/25/horse-birthday-party/
We hope you all enjoy the state fair season, it always seems like the perfect farewell to summer!
For more information on the Iowa State Fair, visit their website at https://www.iowastatefair.org