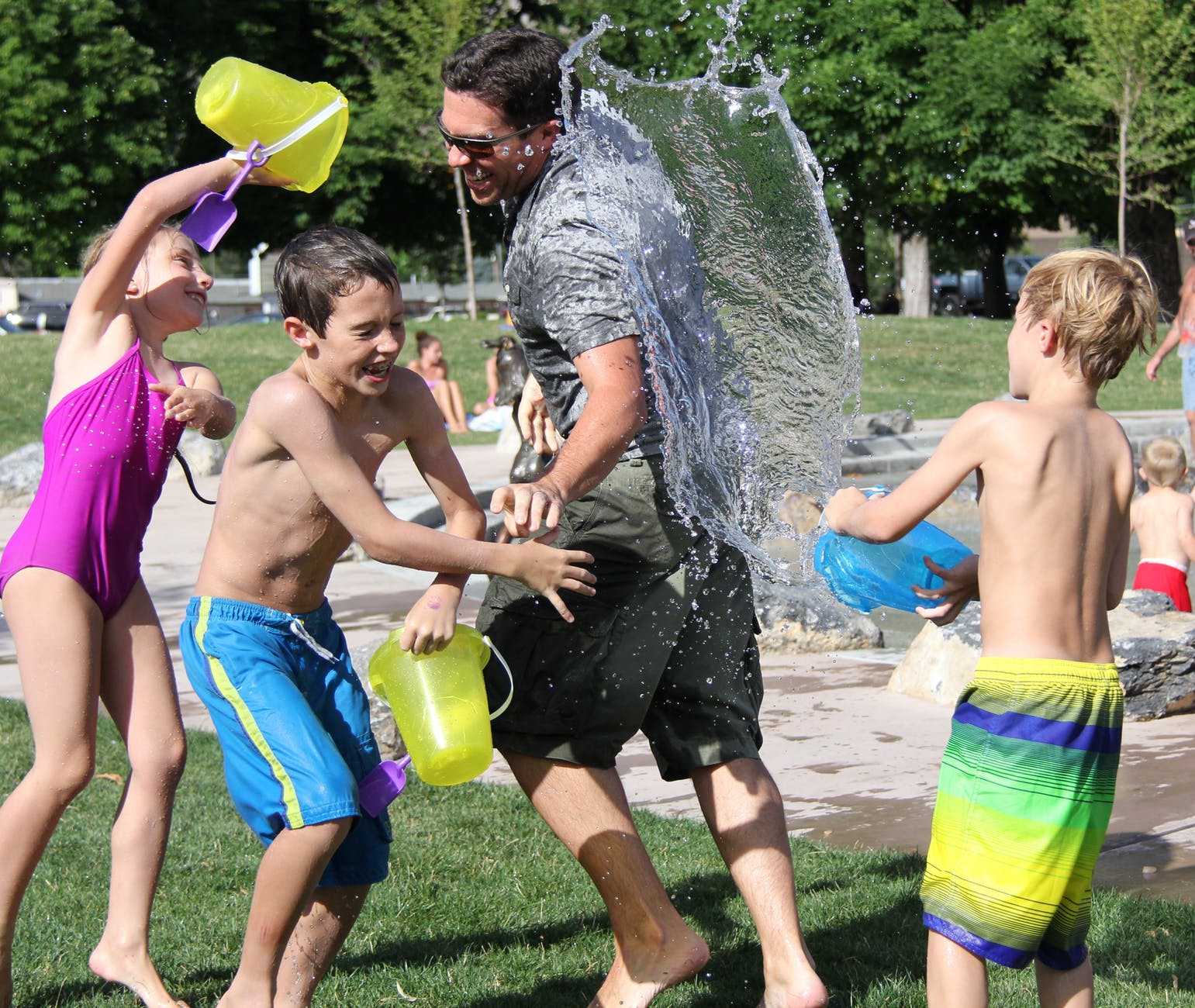 Summer weather has come to Des Moines, and with it increased opportunities to spend time outside. For many families, parks are the way to go. The Rude Realty staff has put together a list of some of our favorite parks to visit around Des Moines and West Des Moines. This is by no means a comprehensive list! Des Moines has a plethora of options; these are just a few Rude Realty favorites.
Des Moines
Ashby Park 3200: 38th Street Des Moines
Located near Beaverdale, this park features a tennis court, two separate playgrounds, and an open-air shelter, as well as a wading pool and sprayground which are open during the summer months. Its great location makes it easily accessible from any side of town.

Union Park: 725 Thompson Avenue Des Moines
This historic park (established in 1892!) has something for everyone - kids and adults alike. With a playground, rocket slide, enclosed and open-air shelters, tennis and basketball courts, wading pool, sprayground, and the Heritage Carousel, you certainly won't be bored during a trip to Union Park.

Ewing Park: 5300 Indianola Avenue Des Moines
Containing a BMX trail, children's forest, 18 hole disc golf course, dog park, lilac arboretum, nature trail, open-air shelter, picnic tables, playground, and pond, it's no wonder this is Des Moines' biggest park! Spend some time exploring all Ewing Park has to offer.
West Des Moines
American Legion Park: 301 Vine Street, West Des Moines
This park in the heart of Valley Junction features a basketball and tennis court, grill, picnic tables, playground, open-air shelter, and a sprayground. There is also a baseball field and skate park. One added perk? It's two blocks away from the Rude Realty office! So you can stop by and say hello after your visit :)

Ashawa Park: 4431 Waterford Drive, West Des Moines
Located across the street from the West Des Moines Library, this park has two playgrounds, an open-air shelter, and a walking path that leads to the library. This path has something special, too: storyboards that tell a story from one end of the path to the other. As you walk, you can read the story from start to finish to your children - or challenge them to read it to you!

Raccoon River Park: 2500 Grand Avenue, West Des Moines
Spend the day at Raccoon River park, doing just about anything you can imagine! With a multi-use trail, picnic tables, shelters, playground, soccer/playfield, dog park, swimming beach, nature lodge, softball and soccer complexes, fishing pier, boat ramp, and archery facility, Raccoon River is the perfect place to pass a summer day.
There are many, many more parks in Des Moines and the surrounding areas. Do you have a favorite park? Comment below to tell us about it!

Des Moines Parks Website
West Des Moines Parks Website