Tomorrow is Thanksgiving, and in the spirit of thankfulness the Rude Realty staff wants to express their sincere gratitude for our first week with RE/MAX Precision!
One week ago we moved in to our new office in Clive, with a lot of help from local moving company College Hunks Moving Junks. We couldn't have done it without them! Thanks for all your help, guys - and for the photo op with the mascot!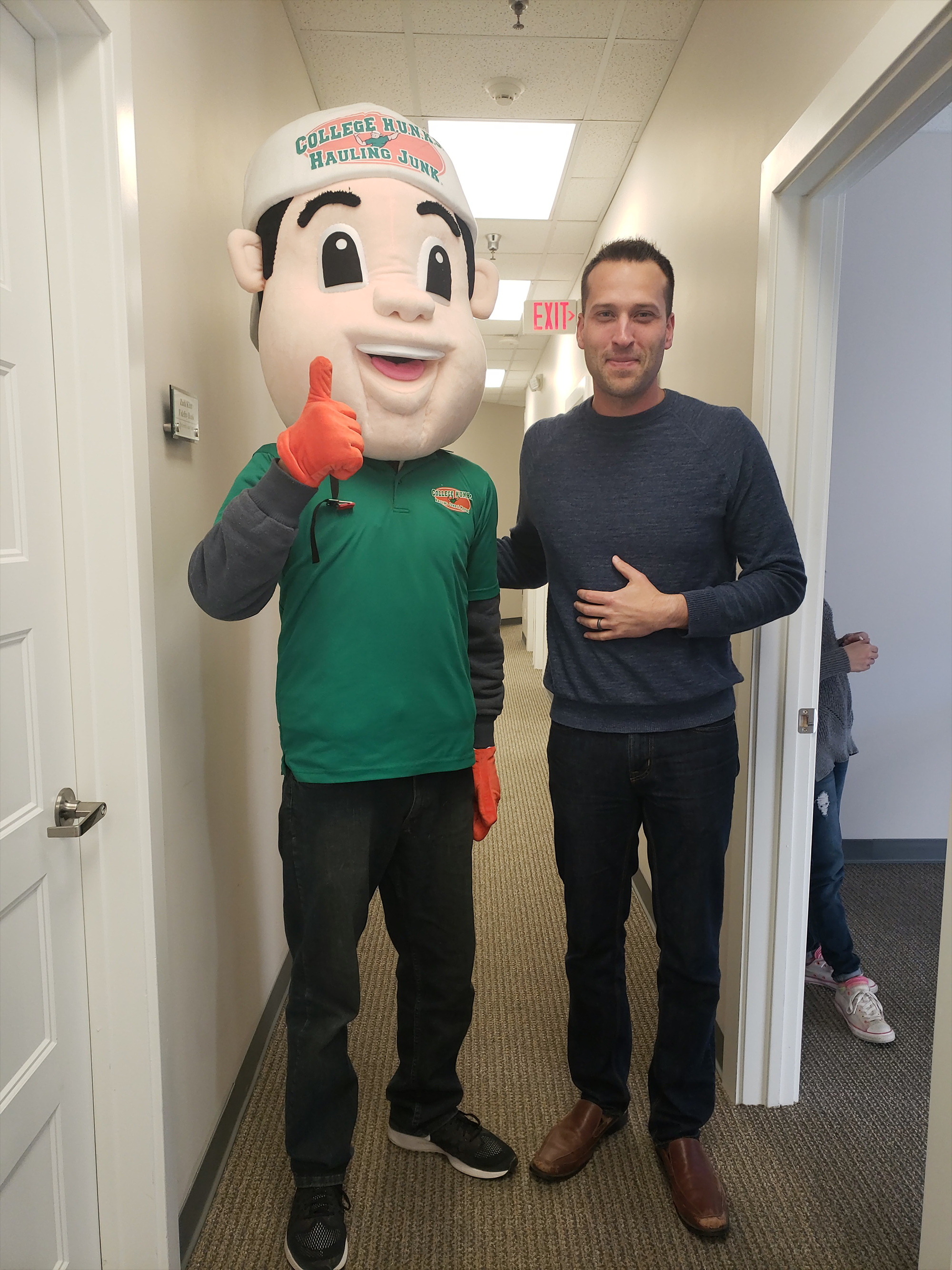 The Rude kids visited to see Dad's new office, and of course some pictures needed to be taken! They are liking the new office just as much as the staff.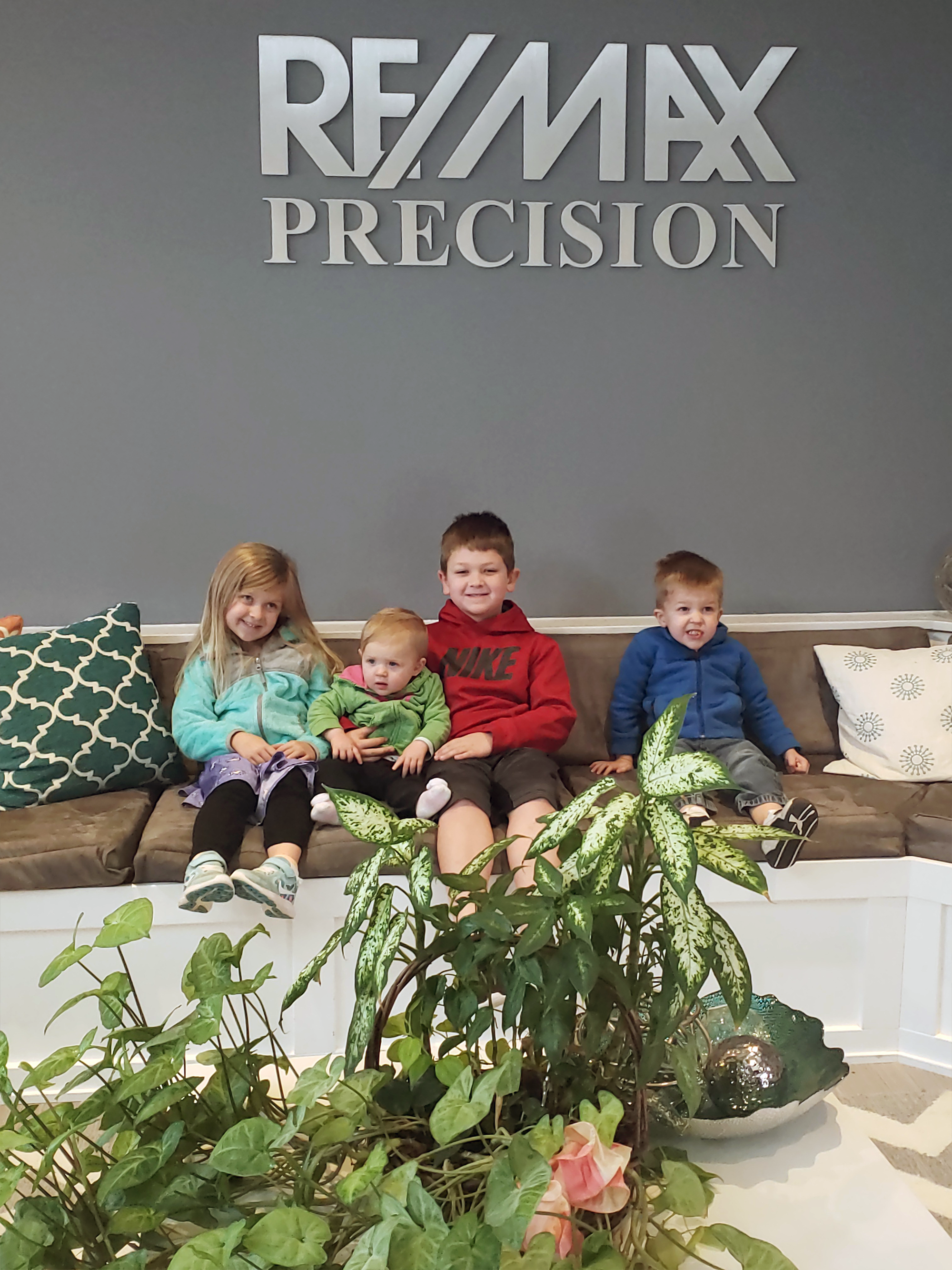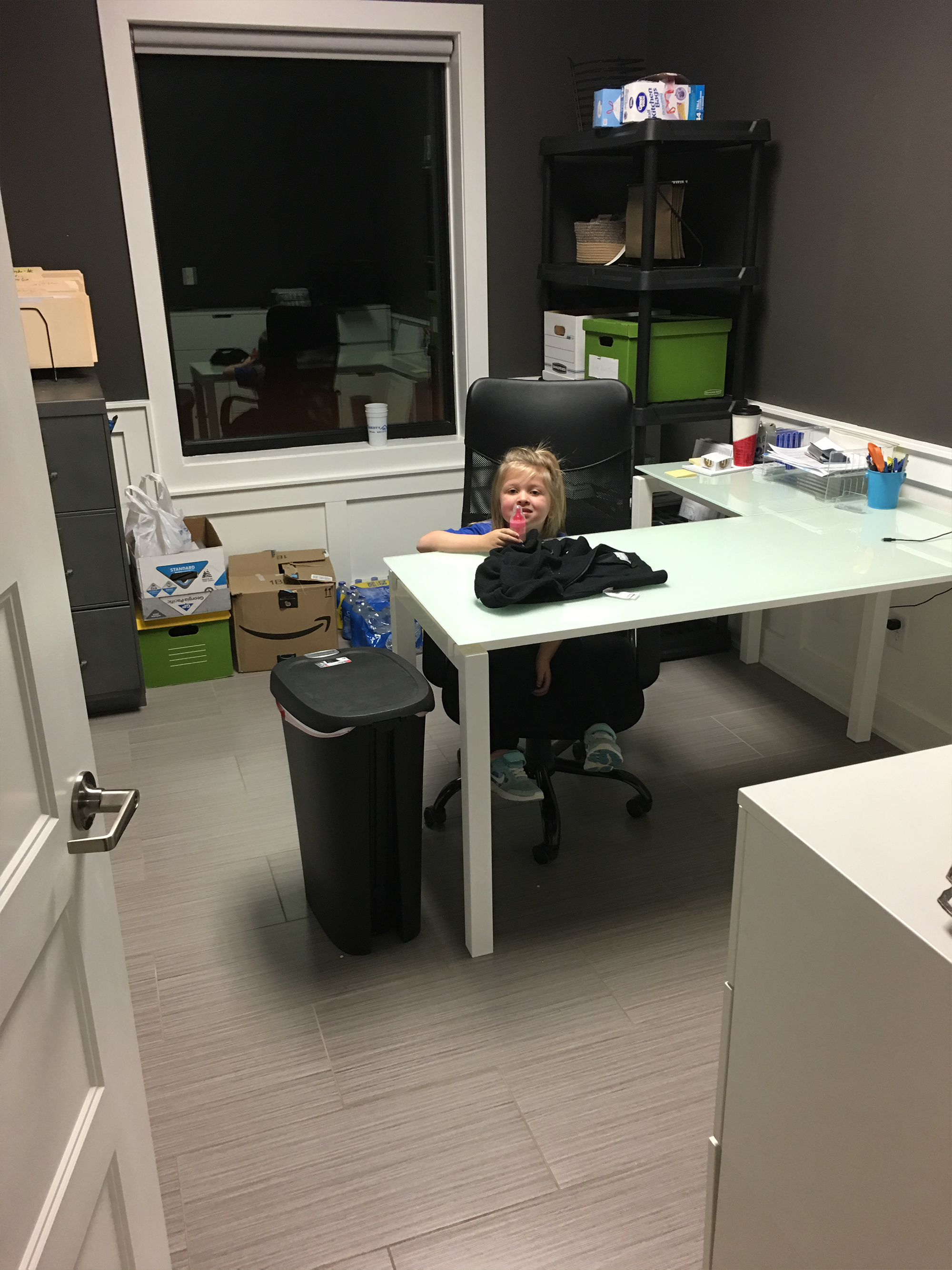 Gwen hard at work in Dad's office :)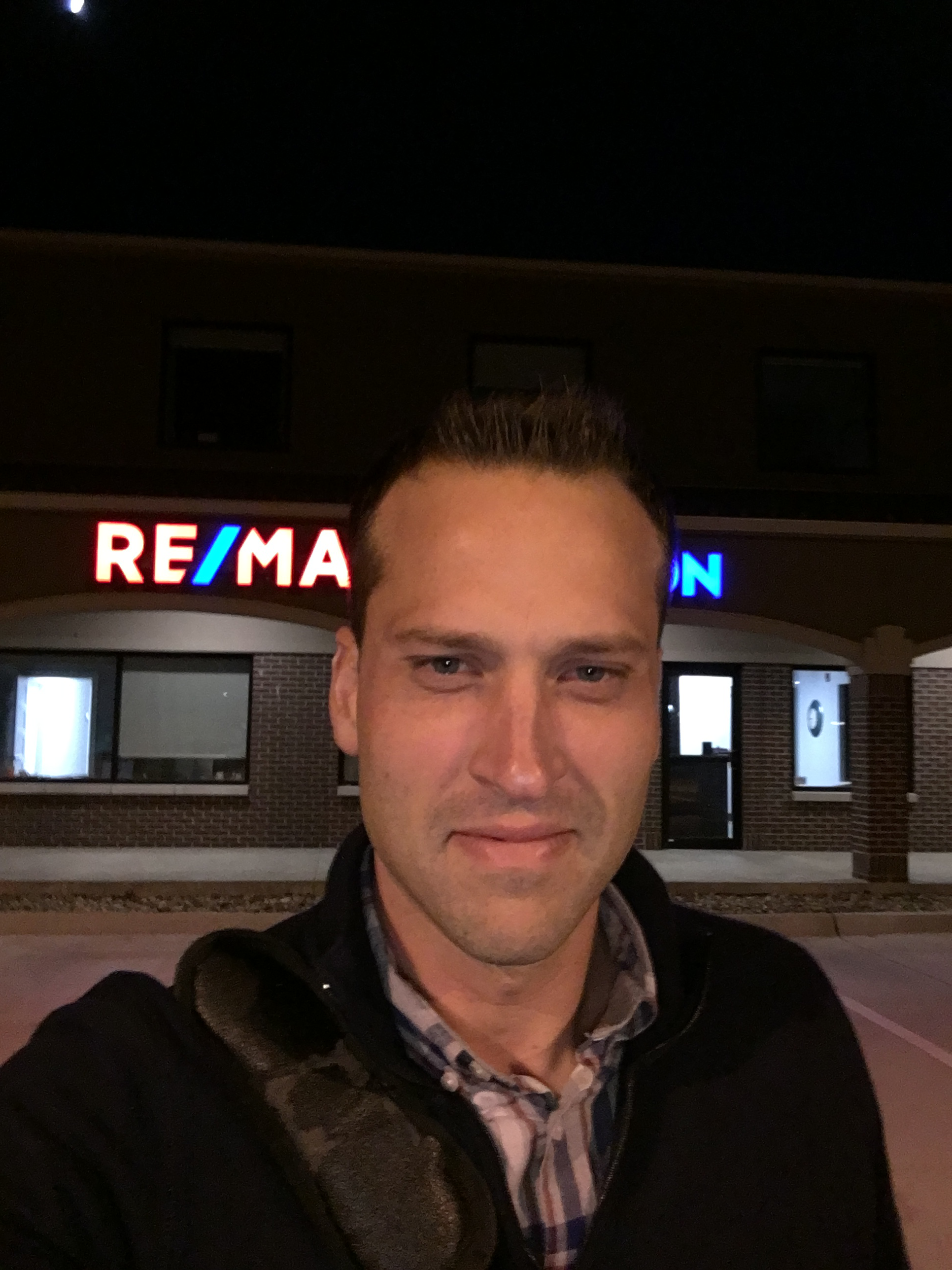 Naturally Jason had to join in on the photo fun!
This week has been spent settling in to the new office space, updating our materials, and letting our clients know about this change. We are so thankful for the support of our clients, friends, and family, and look forward to continuing to serve you in the same high level of service.
All of the RE/MAX Precision crew have been incredible welcoming and helpful! We are so thankful for the chance to grow in this new setting. We are certainly counting our blessings during this time and encourage you all to take a few minutes to be thankful as well, and we wish you a very Happy Thanksgiving!