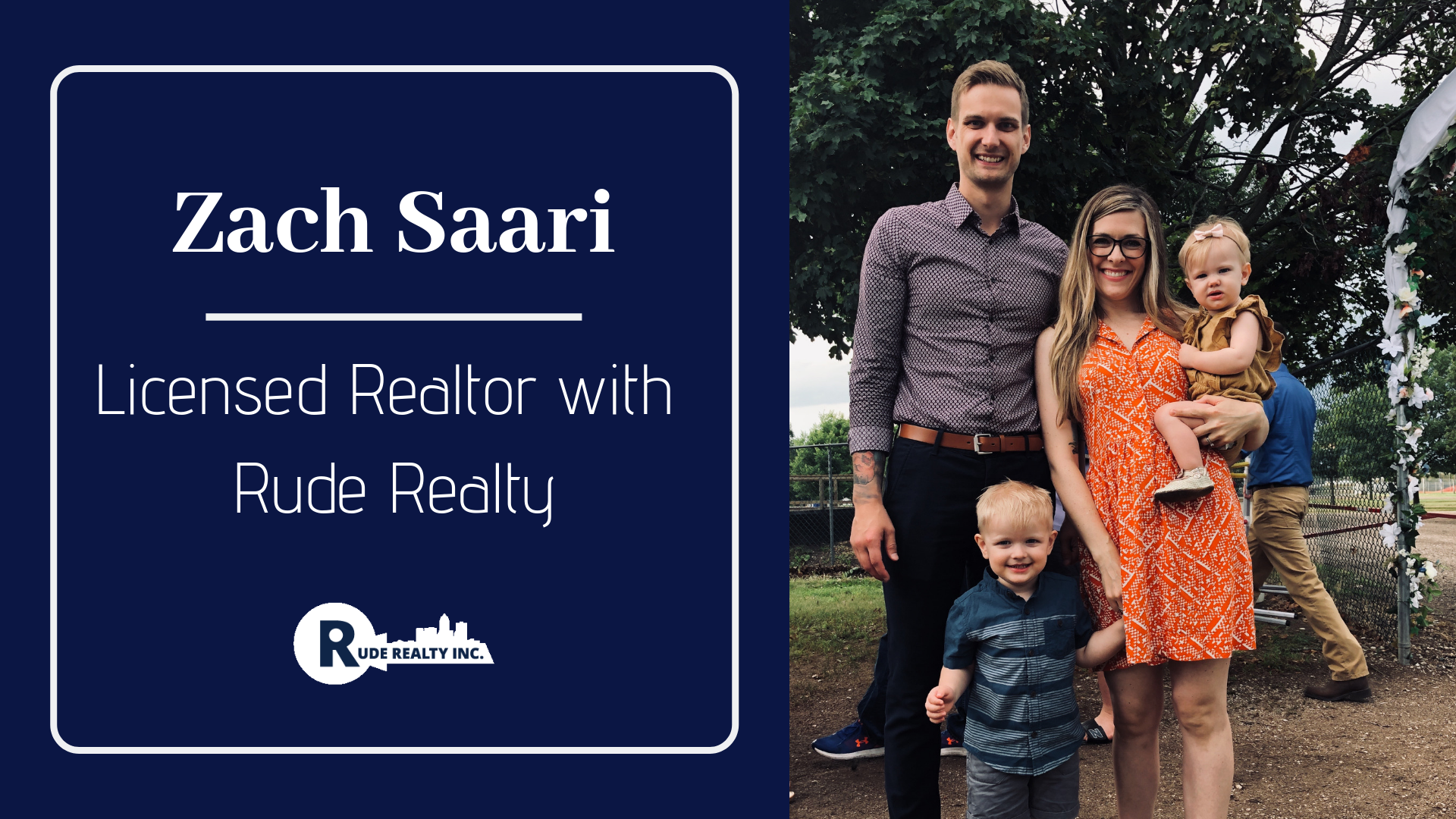 Rude Realty is excited to announce that team member, Zach Sarri, is now a licensed real estate agent, servicing central Iowa home buyers and sellers. He joined Rude Realty in April 2019, after spending over six years in customer service and claims handling in the insurance industry.
Zach has always had an interest in the workings of real estate. He has spent time flipping homes in Minneapolis and was very involved in the renovation of his own home in 2018.
Zach and his wife, Angela, have been married for five years and have two children, Liam (2), and Lincoln (1). Angela has her own cosmetology business which she established in 2015. They have planted their roots in West Des Moines, where they are actively involved in their community. They attend and serve at Walnut Creek Church and lead a Bible Study out of their home.
Rude Realty is proud of how Zach is dedicated to his clients and continues to grow in his knowledge of real estate in central Iowa. He is eager to serve his clients, knowing the impact real estate transactions have on one's life.
As a company, Rude Realty, knows these exciting changes will allow clients' needs to be met in very practical ways with exceptional knowledge and service!