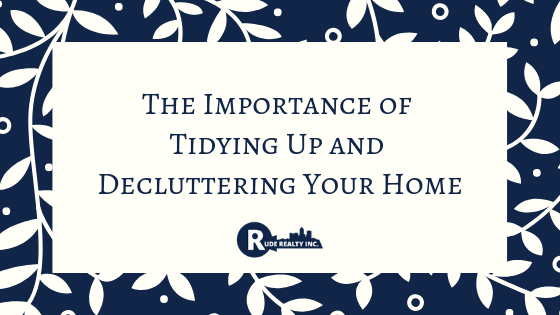 Like much of America, the Rude Realty team has gotten hooked on Netflix's newest show "Tidying Up." The show features author Marie Kondo as she visits families across the country, helping them tidy up their home with the KonMari method.
While watching the show, we started thinking about the reasons for tidying up and decluttering. Yes, as Marie Kondo puts it, tidying up can help us discover the items that "spark joy" for us. But there are also some more tangible uses for going through your belongings.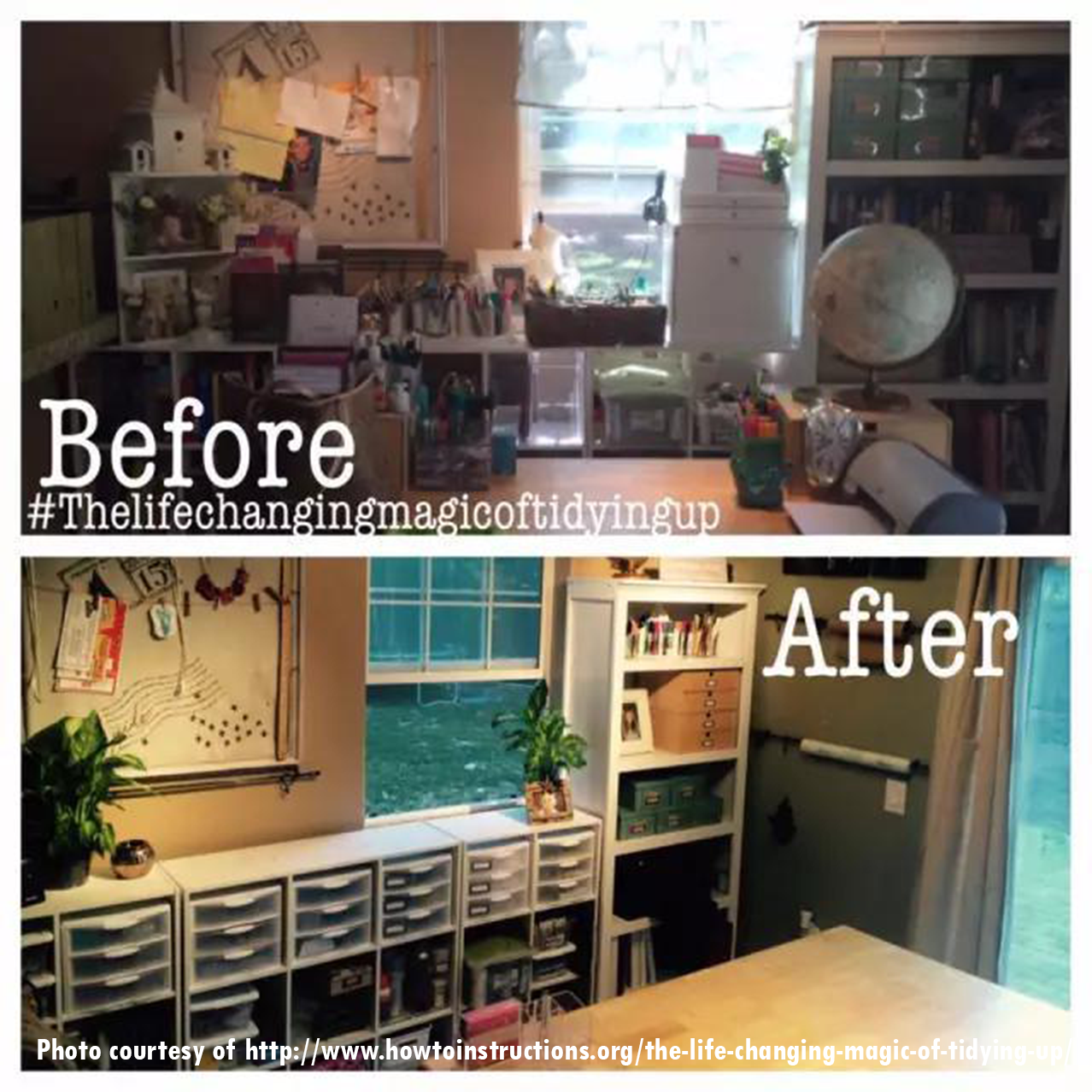 Spring Cleaning
Many people like to spend time deep cleaning their home. While you're cleaning, take some time to also go through your belongings and clean out things you don't need.
Downsizing
Have your kids moved out? Looking for a smaller, more manageable home? Moving to a home with less space means you may need to purge some of your items. Decluttering and tidying up can help you take stock of what you own and decide what it important to take with you.
Upsizing/Making Room for Kids
Often, welcoming children into your family leads to upsizing. But whether these happen together or are separate events, tidying up is important in preparing. By going through your clothing, books, etc. you can be aware of everything you have. This can help you to not buy duplicates of necessary items. How many times have we all bought something only to find we already have it in the back of the cupboard?
Preparing to Buy a Home
When getting ready to buy a home, it's important to know how much space you need. If you have a lot of items in your home, chances are you'll look for a house that will fit all of it. But what if you don't need that much room? Paring down your belongings can give an accurate sense of how many rooms and storage space you need. Related to this idea is considering what purpose you want your home to serve. This will also help you gauge what kind of home to look for. Love to entertain? Want to make room for future children? Need a home office? You can make these needs your priority when looking for a new home rather than room for unnecessary items.
Preparing to Sell a Home
Potential buyers coming through your home will get the best possible view of your home if it's tidy. Along with painting, making repairs, and updating items, presenting a clean, put-together is the home seller's version of putting their best foot forward. Additionally, excess clutter (think TLC'S "Hoarders") can cover up or even create structural issues in the home. Naturally, this would make your home more difficult to sell. You can prevent these issues from ever arising by being proactive in keeping your home clutter-free.
In both the buying and selling processes, decluttering also makes the moving experience easier. Having less items means faster packing and less boxes to carry from place to place.
If you are looking to buy or sell for any reason, or just want to learn more about the buying and selling processes, contact Jason! He can talk through what buying and selling a home looks like, what you need, and can give you an accurate assessment of how much your home is worth. For a free home consultation call or text Jason at (515) 953-8160, or email jason@ruderealty.com.