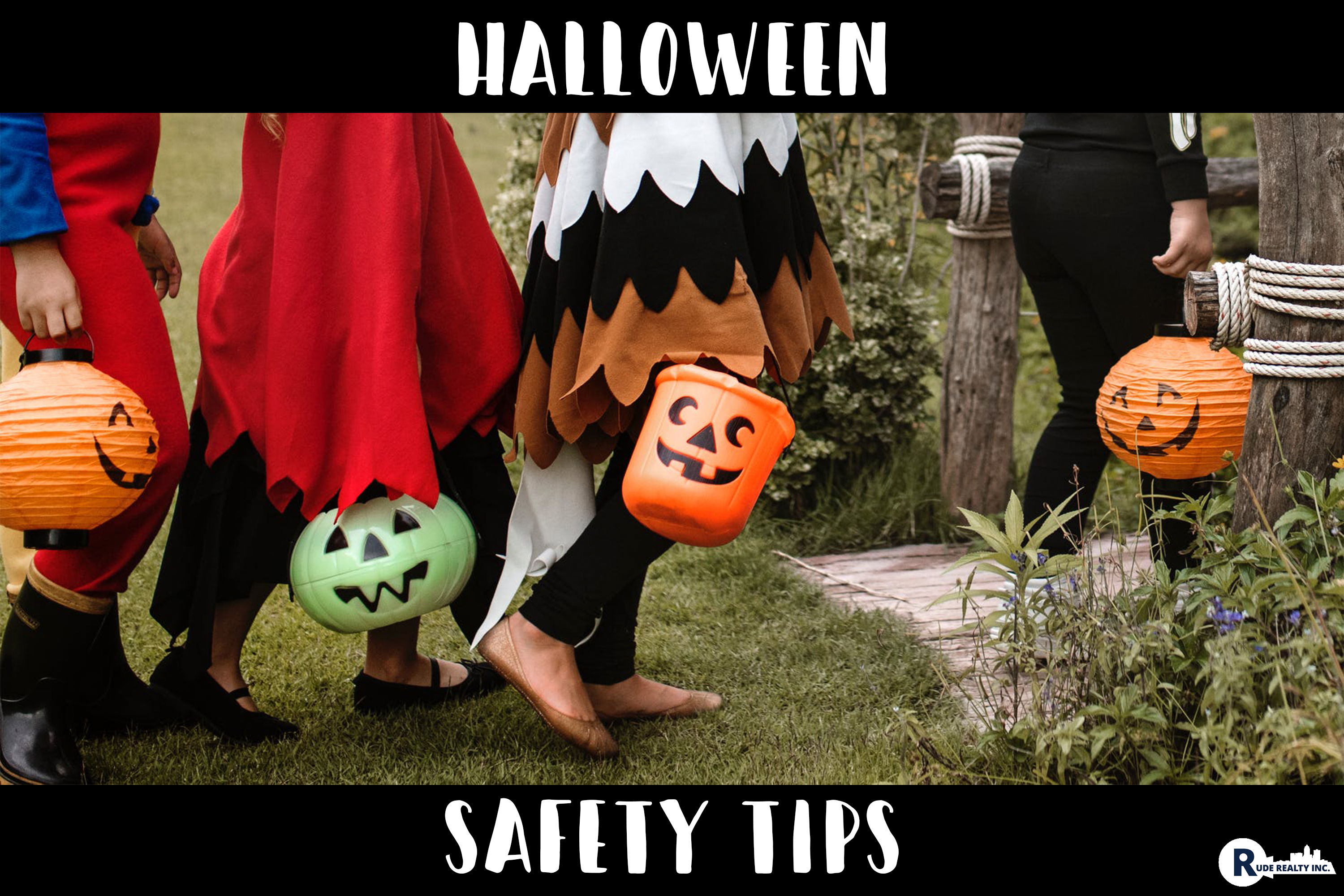 Halloween is a great opportunity for kids (and kids at heart 😉 ) to dress up in fun costumes and go trick-or-treating or to parties, or both! However it's important to be safe and smart as you and your family celebrate this holiday. Whether your community does trick-or-treating on Halloween night or Beggar's Night, keep these tips in mind to ensure a worry-free night of Halloween fun.
Costume Safety
•Ensure your child's costume fits properly. Too long, and children will find it hard to walk, stumbling and tripping over their hems. Too small, and they won't be able to move properly.
•Check the weather. If the forecast is for a wet or chilly evening, make sure your child has a coat ready to protect them from the elements. It will be hard for them to enjoy that candy with a cold!
•Face paint > masks. Masks can limit vision, making it hard for the wearer to see where they are going. If you or your child has a costume that requires a face transformation, take a bit of extra time to use face paints instead of a mask. You'll be glad you made the choice when you aren't crashing into other trick-or-treaters.
•Choose weapons and other accessories that are lightweight - preferably foam, rubber, or another softer material. This will not only help eliminate accidents, but will also make trick-or-treating much more pleasant than it would be lugging around big, heavy accessories.
Trick or Treating Safety
•Go in a group. Whether the group is younger children with their parents, older children with friends, or a bit of both, there's safety in numbers. The general rule of thumb is that children under 12 should be accompanied by a parent or responsible adult, no matter how many of them are going together.
•Bring a flashlight. You don't necessarily need to have it on the whole time you're trick-or-treating with your child, but having one on you can be very helpful in making sure others can see - especially cars, if and when you are crossing streets. You can also bring along glow in the dark bands, bracelets, and necklaces. These can pull double duty as both a safety piece and fun addition to costumes.
•Stick to a pre-determined route. In the old days, the unwritten rule was to only go to the homes of people you know. As that becomes increasingly difficult for today's trick-or-treaters, it's more practical to stick to neighborhoods that are well-lit and that you feel comfortable navigating. Having a pre-determined route is an especially good idea for older trick-or-treaters who are going out without a parent.
•Never go in to the home of someone you don't know. This is a given for us adults, but for our little ones it may not be as obvious when they're being offered candy. Talk with your children about this expectation before leaving the house, and stay close by to make sure they stick to it.
•Walk on sidewalks whenever possible. If you're in an area without sidewalks, walk on the edge of the road (right up by the curb) facing traffic. Facing traffic allows you to see vehicles right away, and makes it easier for drivers to see you, as well. If you know you will be in an area without sidewalks, those flashlights and glow-in-the-dark or reflective items are even more important.
Treat Safety
•Inspect your child's haul. Remove any treats with torn packaging, or that aren't packaged at all. Additionally, skip anything that looks homemade or repackaged.
•Consider allergens. If your child has allergies, be sure to check labels before allowing them to dig in. Some things are obvious (such as not letting your child with a peanut allergy dig in to a Reese's cup) but be mindful of other less obvious candies with allergens, as well.
Driver Safety
•Even if you are not going out trick-or-treating, you can still help those who are be safe. Drive a little slower, especially if you are in a residential neighborhood.
•Remember that children will be very excited, and as such may not be as good about checking both ways before crossing the street. Slow down at intersections; don't assume that children will stop for you.
•When pulling out of a driveway or pulling away from the curb, do a couple extra visual checks for children.
•Be mindful of peak trick-or-treating hours in your community: for many areas, the majority of children will be out between 5:30-7, but check your local Beggar's Night or Halloween official hours.
Whether you're planning a night of trick-or-treating or not, we hope you have a safe and fun Halloween! 🎃