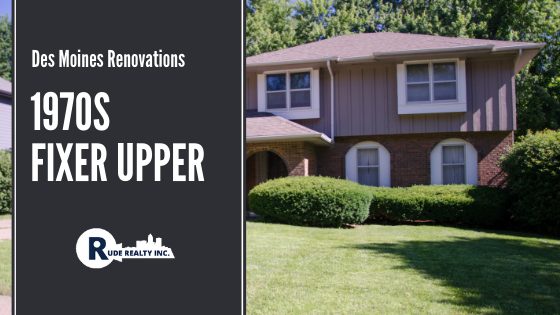 Last week, we took you through the renovation process of local homeowners the Thompsons. After scouring the area in vain for their dream home, they decided to embark on the journey of fixing up a home that hadn't been updated since the 1970s. You can get more insight into their home search, how they decided to go with a fixer upper, and get a look at the *very* 70s state of the house before they began demolition by checking out Part 1 of our Des Moines Renovation Series here.
After closing on their new home, the Thompsons spent about 8 weeks tearing apart the house. They tore down walls, ripped out carpeting, and said "Adios" to quite a bit of wallpaper! Seeing their home mid-renovation really helps to show just how much updating was needed. Take a look at those photos in Part 2 of their series here.
All those long hours of work were worth it. While the house had begun as a dark, drab shrine to the 70s, the Thompsons showed it some love and were able to transform it into the gorgeous home it is today. By totally gutting the house, they made it their own and left their mark. See the astonishing before and after here.
The Rude Realty team chronicled the process as the Thompsons worked on their home. It's amazing to see the difference!
If you are ready to look for YOUR dream home, contact Jason today! A home buying or selling consultation with Jason is free, easy, and can answer your questions about the process. In the meantime, see if you can stop drooling over the final product in the video above - I know I certainly can't!