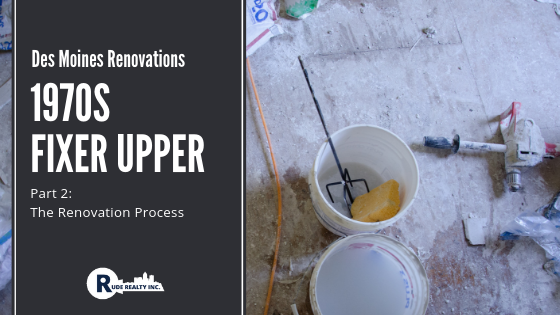 Earlier this week, we took a look at a local couple's fixer-upper that they purchased in Summer 2018. If you haven't checked that out yet, take a look here: Des Moines Renovations: 1970s Fixer Upper Part 1. The home had a lot of work that needed to be done! From little changes like paint, to totally ripping apart rooms – the whole house underwent a huge transformation! While you can still some iconic pieces in these photos, you won't believe how the house looks now. We're excited to unveil their home in its finished state later this week, but today we're going to take a look into the remodeling process.
Living Room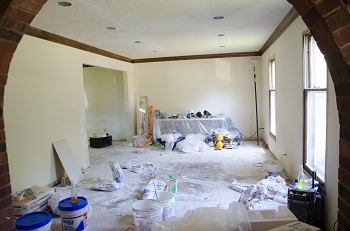 This room is already looking 10 times brighter! Natural light through the windows and a new coat of paint were the first steps in bringing the sitting room back to life.
Dining Room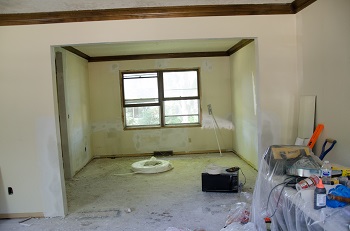 Gone are the wooden banister poles. Without the wall and poles between the sitting and dining room, the space instantly becomes more open and flows so much better.
Kitchen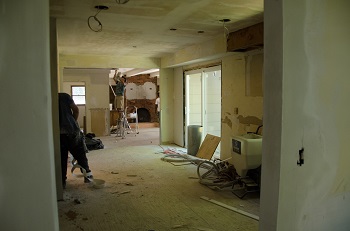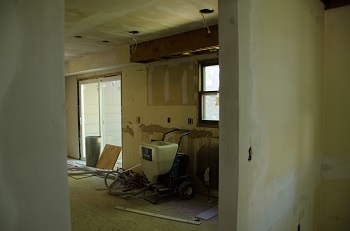 So long, yellow countertops! The kitchen had the biggest transformation - what started as a dark, drab room became a truly beautiful place to cook and gather with friends and family.
Family Room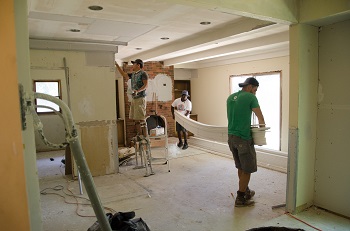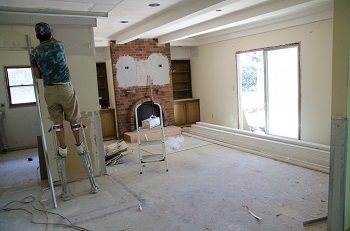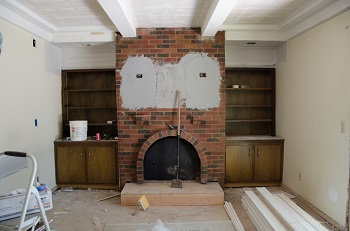 Poof! No more wet bar. Removing the wet bar added several feet of space to the family room. The fireplace in the back got a facelift as well, which we'll see in the next blog.
Study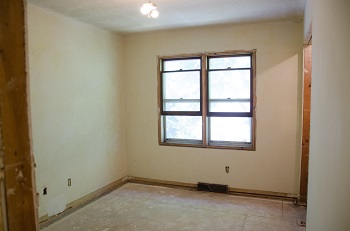 The bright, multicolored wallpaper has been taken down and the room instantly looks more modern. The yellow carpet previously in the room also made it feel dated; removing both of these design choices bring a lot of light back to the room.
Family Bathroom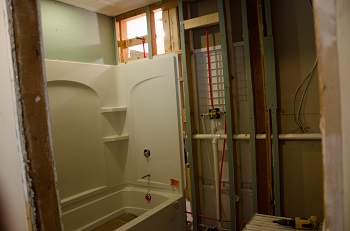 The bathroom looks nearly unrecognizable. Like many other rooms, the family bathroom started as a very dark space, with outdated wallpaper and lighting fixtures. Even this in-between stage photo is an improvement on the original!
Nursery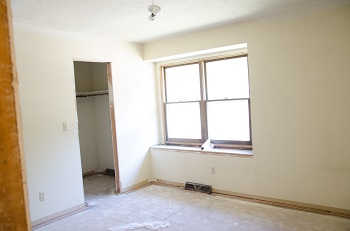 The nursery seems much more spacious, as the closet becomes more accessible and the window more open to the natural light.
Master Bathroom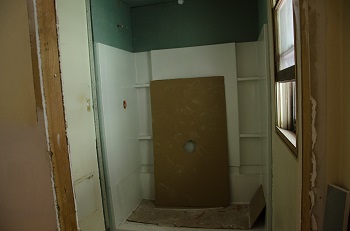 A work in progress, this master bath is stunning post-transformation. You won't believe your eyes when it's unveiled.
Master Bedroom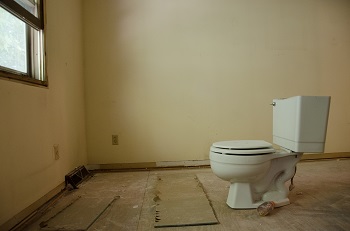 Don't worry - the toilet placement was only temporary ;) The master bedroom lost it's old carpet, wallpaper, and very 70s lighting.
As you can see, this home was pretty much gutted - the couple was essentially starting from scratch! This Friday we'll get to see how the Thompsons took this home from drab to fab.