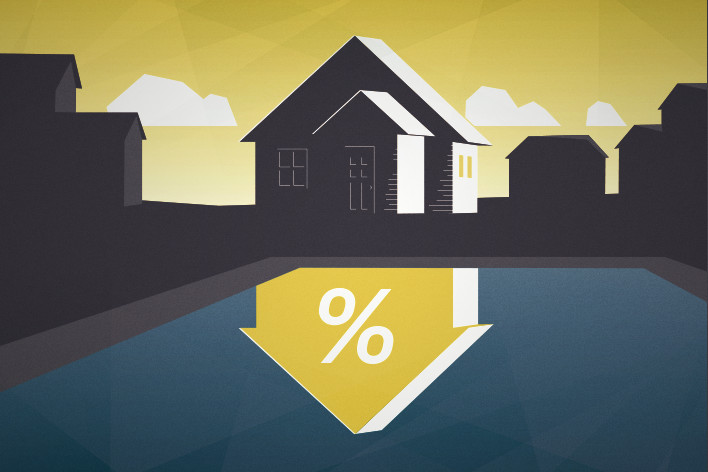 I have had several clients recently ask me about mortgage rates and what concerns I have. Historically, we are still at low rates; however with the hysteria in today's politically divisive world, it is important to put things in perspective.
When my parents purchased a home back in the early 1990's, rates were around 7.75% on a 30-year mortgage. If you were to get that rate in today's market, a $200,000 mortgage would be an estimated principle/interest $1,432.82.
Per Freddiemac.com, this week's average rate is around 4.83%. For a $200,000 mortgage in today's market, it would be an estimated principle/interest $1,052.96.
(Wondering what Freddie Mac is? "The Federal Home Loan Mortgage Corporation, known as Freddie Mac, is a public government-sponsored enterprise, headquartered in Tysons Corner, Virginia. The FHLMC was created in 1970 to expand the secondary market for mortgages in the US." from Wikipedia)
Bottom line: The right time to buy a home is when it makes sense for you. If you are not sure if you are ready and want more information, please reach out to me for a free consultation to discuss! I have enjoyed working in this industry for nearly 9 years now, and my objective is to help people achieve the American Dream of home ownership - whether it is to help you buy a home this week or in 5 years.
PS: Did you know you there are many banks that DO NOT require you to have 20% down payment? Some banks require NO down payment. With rent so high, it can be difficult to break the cycle of renting by not being able to save. Reach out to me and I can connect you with several different lenders in Central Iowa that can help answer your questions.
Watch this video my team made earlier year to help with perspective:
•http://www.freddiemac.com/pmms/
•These mortgage interest rates assume a few things about you - for example, you have very good credit (a FICO credit score of 740+) and that you're buying a single-family home as your primary residence. Learn more about these assumptions here: https://www.usbank.com/home-loans/mortgage/mortgage-rates.html
•Stats from: Freddie Mac's "Monthly Average Commitment Rate and Points on 30-Year-Fixed-Rate Mortgages Since 1971"
Calculated using: Real Estate ABC's PITI Calculator
•Interest Rates are subject to change based on credit score
•Opinions, estimates, forecasts, and other views contained in this document are those of Freddie Mac's Economic & Housing Research Group, do not necessarily represent the views of Freddie Mac or its management, should not be construed as indicating Freddie Mac's business prospects or expected results, and are subject to change without notice. Although the Economic & Housing Research Group attempts to provide reliable, useful information, it does not guarantee that the information is accurate, current, or suitable for any particular purpose. The information is therefore provided on an "as is" basis, with no warranties of any kind whatsoever. Information from this document may be used with proper attribution. Alteration of this document is strictly prohibited. ©2018 by Freddie Mac.