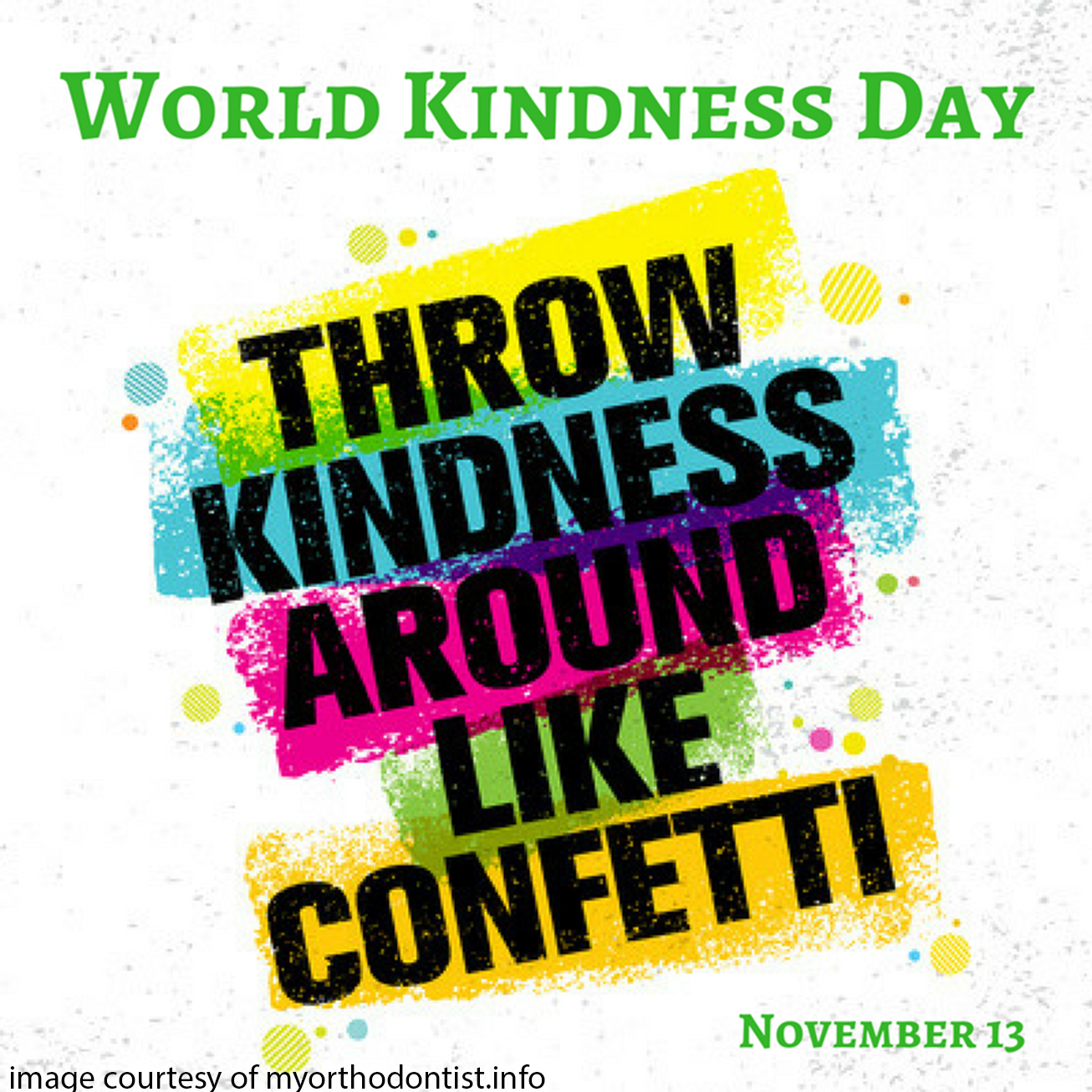 November 13, 2018 is World Kindness Day. In celebration, we've put together a list of some ideas of ways to show kindness to friends, family, co-workers, and people you meet out and about. Give some a try today, but don't just stop at one day - look for ways to be kind to someone every day!
•Leave a sticky note with a kind message for a co-worker or family member.
•Send a postcard. Everyone loves getting mail, and knowing that someone was thinking of you makes it that much better.

•Bake treats for a neighbor. Bringing over a tray of brownies or cookies to a neighbor is a simple way to show kindness and reach out to someone near you. You may even make a new friend in the process!
•Put a quarter in an expired parking meter.
•Create bags with cold weather necessities and hand them out to someone who needs them. Examples are gloves, hats, and scarves. Items such as water bottles and toothbrushes could also be helpful additions.
•Leave your restaurant server the biggest tip you can afford.
•Pay for the coffee of the person behind you in line at your morning coffee shop.
•Sincerely compliment 5 people you come across during your day.
•Donate nonperishable food items to a local food pantry.
•Write thank you cards for your local police and fire departments. For an extra touch, deliver the notes with some yummy treats.
•Send someone a text to let them know you're thinking of them.
•Call your parents!
•Spend a few minutes on freerice.com. This website is 100% non-profit. By answering questions in categories such as vocabulary, math, science, and more, you can donate rice to people in need. Each time you answer a question correctly, the banner ad that you see generates enough money for the World Food Programme to buy 10 grains of rice to help reach Zero Hunger. This costs you nothing but can help feed those in need.
What random acts of kindness will you partake in today - and everyday? Share kindness and spread joy to those around you. Happy World Kindness Day from Rude Realty!