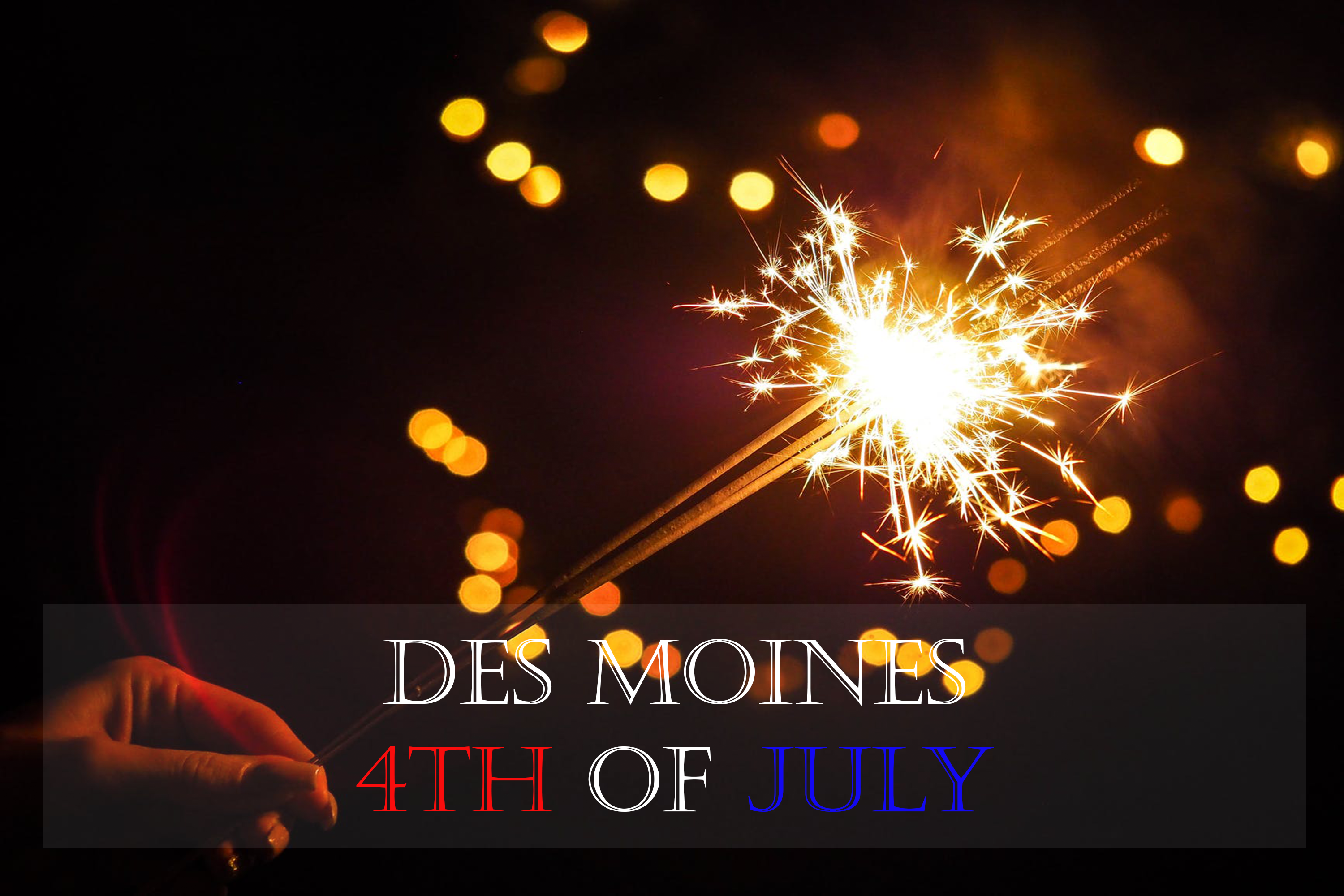 You don't have to look very far to find a fun way to celebrate Independence Day in the Des Moines area! Here are some of the activities and celebrations in the area:
Altoona
The Outlets at Altoona will be offering some fun events on the 4th! There will be a hot air balloon display, free Kids activities, and live music.
Des Moines
The 25th annual Yankee Doodle Pops is on July 2 at 8:30 p.m. This free event includes a performance of the Des Moines Symphony and a fireworks display.
At the July 2 and 3 ICubs games, there will be special holiday fireworks shows.
Newton
From 9:30a.m. - 11p.m., the city of Newton will host a kid zone, live music, fireworks and more!
Norwalk
The Norwalk 4th of July parade is July 4th, 9a.m.-noon. Expect firefighters, police officers, and superheroes at this event.
Urbandale
Urbandale is known for its annual 4th of July celebration. From July 2-4 you can partake in races, carnival games, rides, and various food vendors. The event finishes with a fireworks show at Walker Johnston Park on July 4th.
July 4th at Living History Farms there will be pie eating contests, foot races, spelling bees, watermelon seed spitting contests, a Victorian street parade, and more! At 2:30 p.m. enjoy an historic baseball game as well. Living History Farms will be open from 9 a.m. - 4 p.m., with 4th of July activities beginning at 11 a.m.
Waukee
The Waukee Fourth of July Celebration will kick off with a parade starting in downtown Waukee into Centennial Park. There will be inflatables, live music, food vendors and a fireworks show at dusk.
West Des Moines
One of the earliest celebrations, Live at the Creek on July 1 will feature free live music starting at 5 p.m. and a fireworks show at the end of the evening.
Beginning at 6:30 p.m. on July 3, the West Des Moines parade will go from Valley High School to Valley Junction.
At the All Iowa Bash in Valley Junction, you can enjoy live music, food, and more from 3 p.m.-11 p.m. July 3.
If you're looking for a way to keep cool this 4th, look no further than the West Des Moines pools - in celebration of their 125th year, there will be discounted admission ($3) to both aquatic centers on July 4th from noon-6 p.m.
Windsor Heights
Windsor Heights will be hosting Nights in the Heights on July 3 from 6-9:30 p.m. This event will feature live music, followed by fireworks.
There will also be a 4th of July parade in Windsor Heights on July 4th from 2-3:30 p.m.
Enjoy this 4th of July!