Testimonials
Jason helped us find the perfect home in just little over a week! My fiance and I were very nervous about the home buying process, and thought it was an overwhelming thing we weren't prepared or ready for. We've heard it could take months and feel daunting, but Jason made searching for our home stress-free and fun. He answered all my questions I texted, and was very knowledgeable about every detail. He had great insight into the quality of homes. He was also very reassuring during the negotiation and inspection phase. We couldn't have done it without him. I HIGHLY recommend Jason Rude for buying a home.
Mary B.
Jason is a top notch realtor. He worked with us for over a year to get our home sold (which had some complications). After getting ours sold he helped us find a perfect new home. Would HIGHLY recommend Jason!
Zac and Becky O.
Jason helped us purchase our first home and we couldn't be happier with our decision to use him as our realtor. Jason was very patient with us, answering any and all questions we had throughout the process. He was also very timely in his response, we were never left worrying or wondering. He was wonderful. We recommend him to anyone looking for a positive, energetic, organized, knowledgeable, patient, efficient realtor that has your best interest in mind at all times!
Brad and Katie P
Jason helped us buy and sell our home and we were so thankful for his expertise! Jason did so much behind the scene work that we didn't realize until after! His availability, experience and familiarity of Des Moines and surrounding areas are unmatched!
Kerry and Rebekah J.
We did not know any realtors in the area when we began the search for a home here. Our son in law referred Jason to us and we are very grateful that he did. Jason has the Midwest work ethic which is difficult to find in young people these days. He worked hard for us from the start to finish. We now consider him not only a great realtor, but a friend. We would absolutely refer our family and friends to Jason.
Jim and Mary S.
Jason went above and beyond to help us find our new home! We were searching for homes while out of state and he would FaceTime us through homes and help us with all our questions as well as making himself available during a quick visit to walk through a home! We loved working with Jason and would recommend him for anyone looking for homes in the area!
Megan A.
Jason expertly guided us, our daughter, and her in-laws through buying three properties-each one just right for three very different requirements. He offered good advice and prompt follow through. Jason gave us great service before and after the purchase of our home. We highly recommend him!
Bryan and Cindy M.
Jason found us a great place and persevered when we didn't find something immediately. As out of town buyers, he was flexible in working with us and our unique situation. He was our advocate and resolved all issues when the seller was difficult. Closing went very smoothly, and there were no surprises. We are very pleased with our experience and definitely recommend Jason and would use him again!
Robert and Sondra M.
Jason is a family friend and was recommended to me for my sale. I commend Jason for his patience, as the process to sale my house was not only very long, but required a lot of work on his part and dedication to see it through. He did all the corresponding with the buyer, the buyer's agent, mortgage company and any other 3rd parties that were needed to complete the sale. I appreciate Jason being professional and sticking by even through it had to be a pretty frustrating process. Thanks for everything Jason and I will be sure to recommend you to others and use you again when the time comes!
Larissa R., Des Moines, IA
I am happy I had Jason as my realtor for many reasons. I had a small budget and high hopes for my first home with a very specific location I wanted to live in. Jason really helped me see so many houses that just weren't right in the end and when the perfect house did come on the market he jumped in and helped get me in to see it and made the rest of the process completely painless. I will use Jason when it comes time for my next home!
Jen E., West Des Moines, IA
Jason was very professional, patient, honest and motivated to help me find the right house, not just one that fit my budget. He has a very good understanding of the real estate market in both the Beaverdale neighborhood as well as the greater Des Moines area and knows when a property is valued appropriately. Throughout the home buying process, Jason was someone I could trust to help me make the best decision possible. I will definitely be recommending Jason to anyone looking for a home in the Des Moines area.
Jens P. Des Moines, IA
Jason goes out of his way to be as helpful as possible. He is also very patient with people new to real estate.
Adam and Graciela V.
Incredible service! Provided service with honesty and integrity.
Tyler and Carol H.
Great communication, no pressure; takes time and puts in the work to get things right.
Kirk and Sarah M.
Working with Jason Rude made the process of buying a house wonderful. He was willing to work at our pace, guiding us through the decision making process. Jason provided the highest level of customer care! Thanks!
Alex and Allison M.
Jason was awesome. He kept us full of houses to review; followed up quickly with questions we had about properties, and went above and beyond in getting things settled, opened up, requirements met, and well-explained advice.
Gary and Joanne G.
Finding ourselves in the situation of both buying and selling a house simultaneously, I am thankful that we had an experienced agent like Jason in our corner. He helped us think through timing, dollars and strategy, and put us in a position to move basically stress free. Had we not had a professional like Jason during this endeavor, we very easily could have found ourselves in an undesirable position on either end of the transaction. Jason also helped us better understand the process, as this was our first time selling and looking at new homes. We would highly recommend Jason to anyone looking to buy or sell a home.
Greg and Haley A.
Jason made buying our first home fun. He showed patience while we looked at houses and eliminate houses that he knew were not good fits. His knowledge and work ethic kept us comfortable throughout the home buying process. We were happy to have Jason as our agent and look forward to working with him for any realty decisions in the future. We highly recommend him.
Brandon and Jessica S.
Jason did a great job helping us quickly sell our house and also find a new home that was perfect for us. Jason was very knowledgeable and listened to our needs. He had great suggestions and made the whole process quick and easy. We would recommend Jason to anyone that is looking to buy or sell.
Ken and Darci S.
The best part of working with Jason was his honesty, reliability and willingness to help. We were so pleased to have Jason as our agent because of his relationship with our mortgage broker. With Jason at our side, they truly helped make our dream come to fruition! We definitely recommend him, especially for couples and first time home buyers.
Laurene F.

Working with Jason was a complete delight! He worked hard for us. We felt as though he used honesty and integrity in everything he did.
Brian and Meredith A. Ankeny
We are so thankful for how smoothly the process for buying our first home went with Jason Rude. We loved how Jason was just as excited about the process as we were and that he knew exactly what to do when. We had no idea where to even start and Jason guided us through the entire process with professionalism. He was incredibly flexible in working with our schedules to see a home quickly or to see a home again. He was able to help us with every question we had and was very responsive. We appreciated how he continually went above and beyond to make our experience the absolute best. He was always well organized and prepared. We felt like he really understood what we were looking for and continually worked to meet our needs. We would highly recommend Jason to anyone looking for a realtor.
Matt and Stephanie S. Des Moines, IA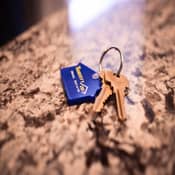 Jason was exactly what we needed in a Realtor. As first time home buyers he was there to explain everything and help us find the home of our dreams. We took over 5 months to find out home and he never made us feel rushed or like we were wasting his time. He became more than our Realtor, he became our friend.
Neil and Leah M., Des Moines, IA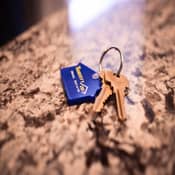 We had been living in the same home for 20 years. We had looked off and on for a couple years on our own and decided it was best to hire a realtor, which we knew in turn would prompt us to set a time frame to sell and move by. At first, we thought we knew what we wanted in a home with price range and what size, etc., but after beginning to look, we realized we didn't really know what we wanted. Jason was amazingly patient with us as when we started to look, we would wait for a couple weeks to look again. It can be an emotional process when you realize you're leaving the place you brought your babies home to making many, many memories throughout those years; it was bittersweet to see how fast that time went by. When we found the home Jason sold us, we even waited a few weeks to make an offer, and again, he was so very patient. Once we made the offer and went through the process, he continued to be professional throughout the entire process. We then put our other home up for sale, and he was again very understanding with our wants and needs. He made the process of buying and selling a very smooth transition for us and best of all, we are making our new house our home with many new memories! We would recommend Jason to help find you a home or sell your existing one. You will not be disappointed as he really listens and pays attention to your wants and needs!
Jason and Jen F., Pleasant Hill, IA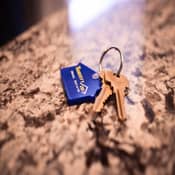 Jason was an awesome realtor! He helped Amanda and I get our first house. We've been there for 5 years. His professionalism and dedication to us was very refreshing. We were happy to use Jason as a realtor!
Mike and Amanda O.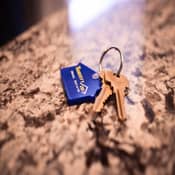 Jason is awesome! No pressure, helps you find the best house for you.
Edmond M., Des Moines, IA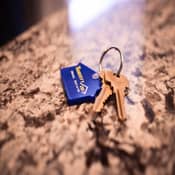 Jason made our home-buying experience so wonderful with his mellow demeanor and extensive knowledge. He is very trustworthy and every step of the way he was genuinely motivated to help us find the right home. Thank you so much for all your help Jason!
Greg and Ashley B.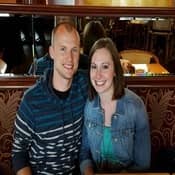 We had some experience with a different Real Estate Agent in the Des Moines area, but when we contacted Jason – his speed of communication was second to none! When looking at new homes, he was able to get us into homes to look at them often within a few hours of inquiring with him. He also quickly got a great feel for what kind of home/what area of the Des Moines metro we were interested in. We couldn't have been more please with Jason's work and love our new home! We will always recommend him for guidance on home buying & selling in the Des Moines metro.
James and Courtney H., West Des Moines, IA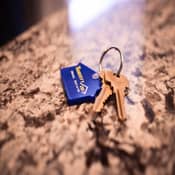 I want to let you know about the amazing experience we had using Jason as our selling realtor and buying realtor. Jason always had our best interest in mind with both as we simultaneously sold and purchased. Jason emcee skipped a beat meeting our needs for both!! Jason was always professional, considerate and down right awesome. If you're in need of a realtor in the Des Moines area, look no further, Jason's your guy!!
TJ and Jennifer G., Polk City, IA
We are so glad to have worked with Jason in our first time home-buying experience. He always gave the pros and the cons of each house we considered, and never pressured us in our decision. We visited the house we ultimately chose multiple times before deciding to put an offer in, and he was very patient with us. He answered the phone any time, and did extra research for us when any issues arose. I would recommend him for anyone in any process of buying or selling a home!
Kayla and Shadoe, Des Moines, IA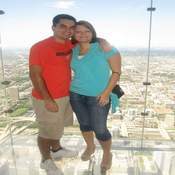 We are very thankful to have had Jason as our realtor. He sold our condo and helped us find a new home! He was very quick in communicating with us and answering all of our questions. He is honest and trustworthy. Jason was always positive and very patient which made the process for us so much easier. We highly recommend Jason! We love our new home. Thank you so much!
Damir and Enesa O., Ankeny, IA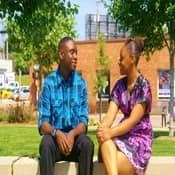 We would like to thank Jason for taking time out of his busy schedule for the last few months to help us find a house. We know this was the best one out of all the houses we looked at and we wouldn't have found it if it wasn't for him and his dedication to the job. Jason made our experience of finding our first home worthwhile. We will be sure to send any family or friends who are looking for houses to him.
Tariq and Aneisha W., West Des Moines, IA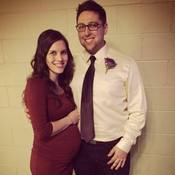 A major THANK YOU to Jason Rude at Twenty/20 Real Estate! We couldn't have done this without him! I highly recommend you give him a call if you're considering buying or selling a home in the future. We always felt informed and well-educated, but never pressured
Parker and Keshia G., West Des Moines, IA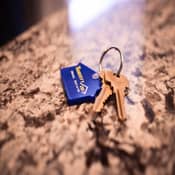 We have officially sold our house in Iowa! Thanks to our great realtor Jason Rude and Twenty/20 real estate for making selling a house from long distance very easy. If anyone in the Des Moines area is looking for a realtor, Katie and I very highly recommend reaching out to Jason!
Mark and Katie S.
Working with Jason was a great experience. He provided exceptional customer service as he was very prompt to reply to questions and concerns. Jason was very organized in researching homes that fit my criteria as well as being open to new suggestions. He was very dedicated as he was willing to view homes at times that worked for me at night and on the weekends. The experience that I received from Jason from start to finish was excellent!
Rob L., Clive, IA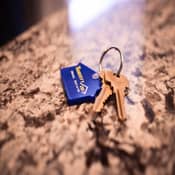 We loved working with Jason to buy our most recent house. This is our third real estate buying/selling experience and it was excellent. Jason was quick to respond to emails and to answer questions. One of the things that really stands out about him is how much he values his ethics. He made sure to educate us on all the pluses and minuses of each house. He really wanted us to do what was best for us, not him. We will absolutely use him again if we ever need to buy or sell again.
Gopi and Nicole, Johnston, IA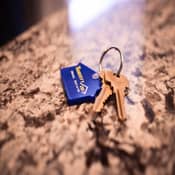 We are very thankful to have had Jason as our realtor through the process of purchasing our first home together. We appreciated his patience, understanding and guidance through the entire process--from the first day we met him to look at our first house, to the final step of closing on our dream home that is perfect for us and our family! We always felt he had our best interests in mind and was persistent with us finding the perfect home for us! We always felt very comfortable with Jason and had a great deal of trust in him--he is a very genuine person and we felt we could ask him anything and he'd always give us an honest opinion, and we always valued his opinion--always felt he was on our side through the entire process. My fiancé and I are on opposite shifts and have very hectic schedules--yet Jason was always more than willing to accommodate our crazy schedules. We highly recommend Jason as a realtor to anyone looking to buy or sell a home, and will definitely use his services again if we ever are looking to buy another home! Thanks SO much Jason!
Jim C. and Penny P. of Des Moines, IA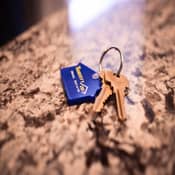 Working with Jason was definitely a pleasant experience! We have been recommending him to everyone we know! The best part of working with Jason was his personality, Jason was very approachable and it was comfortable working with him. Jason always explained everything to us, but not in a demeaning way, but like we were on the same team. Jason made it clear upfront what we should expect from the house buying experience, which was wonderful, because we have never bought a house before! We thoroughly enjoyed working with Jason and we highly recommend him to anyone in the home buying or selling process!
Matthew and Whitney W., Waukee, IA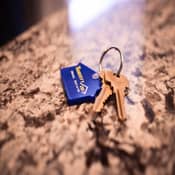 We are very pleased that Jason helped us find a home that fit our needs, and sold our home we had to move from. He was very considerate and made sure we understood all that we needed to know. Thanks Jason.
George and Marilynn R.,Des Moines, IA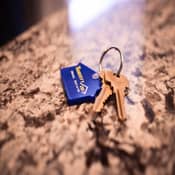 I am incredibly glad and thankful to have the keys to my own home. First of all, I'm thankful for Jason Rude and his incredible diligence and patience with me for the past seven months in this crazy process. You don't realize how important it is to have a good realtor until you get to the final stages of closing. Jason worked so hard to make this a reality for me, nothing short of calling Zimbabwe to close this deal. If you're looking to buy or start the buying process, make sure you have someone who is willing to go the extra mile and hang in there with you, make sure you talk to Jason.
Shaly M., West Des Moines, IA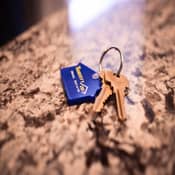 Jason is the best realtor! We had a very specific neighborhood to move to and he went above and beyond to contact prior listed homes that did not sell. He goes the extra mile!
Jason and Kristi W., Des Moines, IA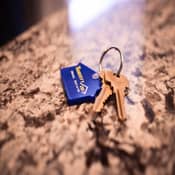 Jason was an absolute pleasure to work with. He took the time to really get to know what was important to our family and found plenty of options that suited our needs. Jason was there every step of the way and was always available, at any time, to answer questions.
Corey and HeidiJo C., Urbandale, IA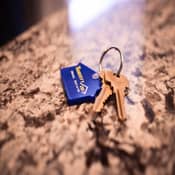 Buying your first home is a big deal. We knew very little about the dos and don't of reality, but we wanted to do things right and get a great home at a great price. We knew we could trust Jason with all the details of this process and knew he would be honest and hardworking. We weren't disappointed. Jason is the best!
Collin and Jen C., Windsor Heights, IA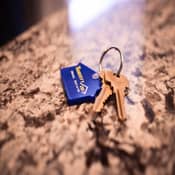 You were awesome to work with. We appreciate your patience and guidance as we bought of first home. Thanks!
Chris and Mone C., Ankeny, IA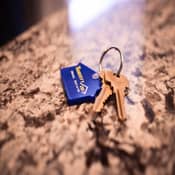 We were executors for an elderly friend. When she passed, we were left with a house in desperate need of love. Jason worked a miracle and we were able to close the estate with an inheritance for her children. A gift we really didn't think would happen when we started the process.
Lance and Rasheila D., Urbandale, IA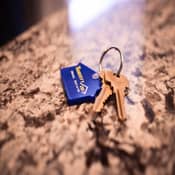 In the past year Jason helped us sell two homes, and buy our 'forever' home. Jason was genuinely interested in helping us find the home that was right for us. He's knowledgeable of the Des Moines market and was tireless in working on our behalf -- from arranging home showings to ensuring the closing process went as smoothly as possible. I highly recommend Jason as a realtor to my friends.
Dave and Jen C., Windsor Heights, IA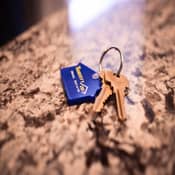 Jason is a very, VERY hard worker. As a first time home buyer I didn't know what to do and he diligently guided me through the process. I'm so glad we chose Jason. He has our full recommendation.
Jacob and Sasha V. Des Moines, IA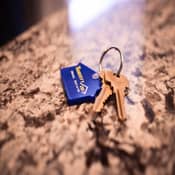 It's been such a pleasure to work with you, not only as a great friend and part of our church family, but also for your terrific service. We love our new home and are very very thankful for your help. We definitely have and will continue to recommend you to our friends!!
Jimi and Jen P. Des Moines, IA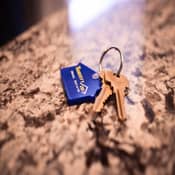 Jason is knowledgeable and trustworthy. He also worked hard to meet my busy schedule and did his research on prospective properties. He was easy to work with and genuinely cared that we found the right home for our family's needs. Jason helped our family market our listing effectively and we accepted an offer at our desired price on the fifth day our home was on the market. Due to the preparation and coaching we received from Jason, we were then able to turn around and find the right home for our family in time to close on both homes on the same day.
TJ and Emily R. West Des Moines, IA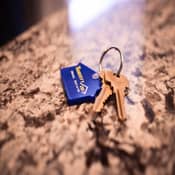 We were recommended Jason as a realtor from family and enjoyed our experience working with him as we were looking to buy a house. Jason was very patient and considerate in our desires for what we wanted in our first home. We ran into unpredictable circumstances with buying our house the first time and Jason was knowledgeable and encouraging as we looked at many houses. He was honest and dedicated to helping us find the perfect home for us. We have now lived in our home for 5 months and are very happy with our choice. We gladly recommend buying or selling a home with Jason and know the experience will be very rewarding.
Tim and Julie S. Des Moines, IA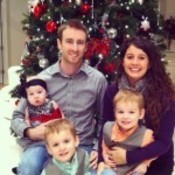 We are so happy we chose Jason to sell our first home and help us find our second. We had very specific dreams and honestly believed most of them were unattainable with our budget. Jason, however, found a home that far exceeded our expectations right after he sold our house quicker than we would have guessed. Our experience with him was excellent and we actively and regularly recommend his services to anyone looking to buy or sell in the Des Moines area. If you want the most genuine, hard-working, knowledgeable agent in town, you simply must go with Jason Rude!
Kerry and Kayla P. Des Moines, IA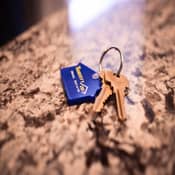 Thanks so much for all the work you did in selling our house. We are thrilled it's done! We will certainly recommend Jason to anyone who wants to sell their home. We were very pleased with the way he kept us informed and explained things to us. He is the nicest guy to work with and so sincere and honest.
Jan and Bill T. Clive, IA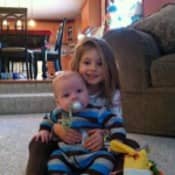 Twenty/20 Real Estate helped us find our perfect first home five years ago. We came back to Jason last year needing a bigger home for our growing family. He provided guidance and tips as we searched. He was patient with us, always made himself available and was a true professional. In short order, Jason led us to the perfect house. He was able to sell our old house in four days and for a great price. We will definitely use Jason again and would recommend him to anyone looking for a fantastic realtor!
Halley and Colleen G. West Des Moines, IA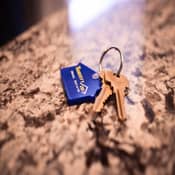 Jason Rude helped us sell and purchase a home. His enthusiasm and desire to serve through the process was well appreciated. He has a great working knowledge of the process and certainly "holds his own" amidst the dynamic process of navigating realty transactions. His service met or exceeded our expectations and thus we have, and will continue to, point our friends and acquaintances towards Jason Rude for matters of real estate.
Cameron G. West Des Moines, IA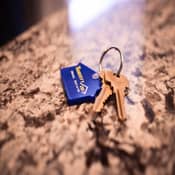 Jason was excellent at helping us figure out exactly what we needed and wanted in a home. He cared very much about providing us with the information we needed in order to make wise decisions throughout the home buying process. He wasn't just a realtor in hopes of a sale, but an educator and a communicator who taught us the steps involved in buying a home. He's a faithful friend and we are thankful to have a realtor we can trust 100%.
Cole and Dayna M., Des Moines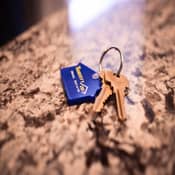 Working with Jason was phenomenal. I know buying and selling can include a lot of headaches, but working with Jason was painless. We would use Jason again in a heartbeat and would recommend him to anyone! We felt truly blessed and were treated like family.
Nate and Brianne L., Waukee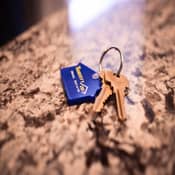 Jason is a great guy. We looked at close to 50 plus houses and he was very patient.
Brian and Emily A,. Des Moines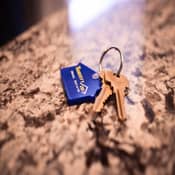 Jason is great to work with as a realtor. He did a great job with the sale of our rental house and did an excellent job representing us when we built a new house. He is very positive and professional in his approach.
Tim and Karen M,. Grimes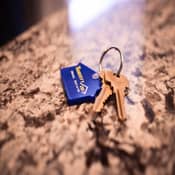 I find Jason to be very thoughtful of all of his clients and professionals that he works with. He is very conscientious in all of his work, and just a pleasure to work with. I would recommend Jason to anyone.
Karen M. Clive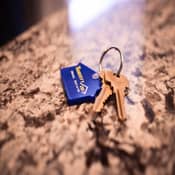 Jason has been my go to guy for anything involving real estate for the past couple of years. He has helped me in one way or another in many different areas - signing a commercial lease, selling a house, putting a house up for rent, and purchasing a new home. The thing that stood out most about Jason is that he always took the time to answer our questions. He was there for us throughout the ups and downs of the home buying process and he gets it - he knows how people work and he knows how the business side of real estate works. I would recommend Jason to my closest family and friends and anyone looking for a realtor.
Josh and Ashley S. Johnston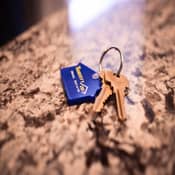 Jason did an outstanding job during every step of the process to help me purchase my first home. He promptly kept me informed of developments, helped answer all of my questions with professionalism and patience, and always maintained a deep sense of customer focus and attentiveness in representing my best interests. I love my new place!
Angela B. Ankeny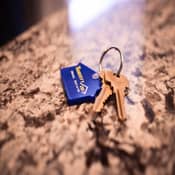 Jason provided exceptional service in working with him on the purchase of my home in 2013. Jason displayed great patience in working through a unique situation on behalf of the seller, but stayed on top of the issue and helped work the adverse circumstances to my benefit. Jason is a high character individual filled with integrity and one that can be trusted in the real estate business. I have no hesitation in referring Jason and Twenty20 Real Estate to anyone in the market to purchase a new home.
Blake K. Des Moines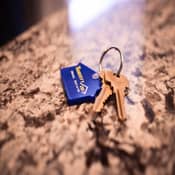 Jason was extremely helpful throughout the entire process. I felt like he was looking out for my interests and what I needed. This was evident throughout the entire process from the first meeting to getting the keys. I am so thankful that this process went as well as it did, and that was because of Jason.
Allison Y. Des Moines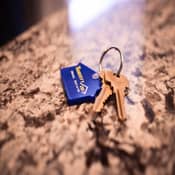 Jason was not just helpful in finding the right home for us -- willing to look at a lot of places with us while we figured out just what we really wanted -- but was also instrumental in guiding us through the buying process, which was a huge help when it turned out that the home we decided on was in a short sale. Even after we were moved in, our 4-year-old son would still sometimes ask to 'go look at houses with Jason' again.
Chuck and Leah H. Des Moines, IA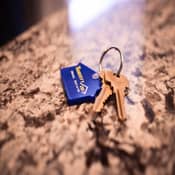 Jason was a joy to work with; he was always professional and pleasant to deal with. He helped me sell my house in a very short time during a very bad time in the housing market. He made the entire process as simple as possible by explaining everything I needed to know and what I needed to do to get the best offer on the house. He also kept in close contact letting me know how things were progressing with the sale. Thank you, Jason for all your help.
Karen J. Des Moines, IA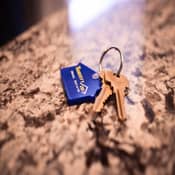 As first time home buyers, my husband and I were decidedly skeptical about the need for a realtor. After asking around from friends and family who have gone through the home buying process, we decided to give it a try and with a recommendation from an old friend from high school, we decided to go with Jason Rude. We liked Jason right away; he had a good understanding of the market and the qualities that we were looking for in a home. We also felt like he had the same family values that we did and truly wanted to find the home that was right for us. My husband and I both work full time and have a toddler at home so our schedules can be very hectic. Jason was wonderful at accommodating our schedules; he showed us homes several times after our work hours and on the weekends. He was knowledgeable about what to look for in the home and giving us an honest assessment about the value of the home. We settled on a home that had all the qualities that we were looking for in a great community. The most difficult part of the process for me personally was the offer process. Once we fell in love with the home, it was nerve racking to make the decision of what offer to make without scaring the buyer away! Jason was excellent during this part of the process, as he was very knowledgeable about what a good price was for the home. We got what we felt like was an extremely fair price for the home that we purchased and are very happy with our decision. A couple months into living in our new home, we could not be happier with the decision that we made. The home has all of the qualities that we were looking for and our toddler loves the extra living space! I don't think we would have been able to find this home had it not been for Jason. He was so easy to work with and made the process a lot less stressful. I would recommend anyone looking for a realtor to choose Jason and we will definitely choose him again if we ever decide to buy another home!
Andrew and Rachel A. Norwalk, IA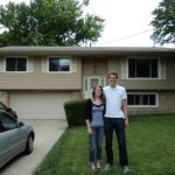 There are 1400 Realtors in Des Moines....and this is #1!!
Alex and Shannon N. Urbandale, IA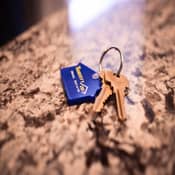 Working with Jason was a delight. He was very straight forward and always honest. He put my mind at ease when making a very important financial decision. Thank you, Jason!
Jessica C. Des Moines, IA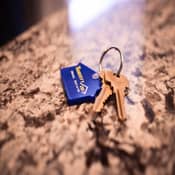 I was purchasing my new home 2 years ago and really did not have any experience in real estate at all. Jason was very knowledgeable and experienced agent. He explained me how the buying process works, what paper work I needed, and how long it would take etc. The best part was that Jason handled all paperwork for me and he kept me informed of progress several times a day so I knew exactly what was going on. Then I hit roadblock and I almost decided to give up on purchasing my home. I told Jason what happened and he said not to worry he would help me. Jason reassured me things would work out. And sure enough just as he promised after only a week or so everything was back on track. I was so happy and excited about the news. I am so thankful that I called Jason that day and for choosing him as my agent because without him I would never been able to buy my home, nor I would had nerves and strength to continue after issues I faced. Jason helped me with every step of my purchase and he made things much easier than they really were. It was a great experience working with him and I would definitely recommend him to anyone any time.
Alen K. Des Moines, IA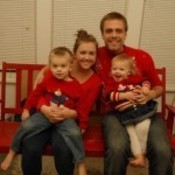 My wife was thoroughly impressed with Jason because the day we went to look at houses, he had printed the info on the potential houses to look at and brought along a clip board so we could write on the sheets and remember the homes. I liked Jason because he catered to what I was looking for and was honest, not simply trying to sell me. We actually found the house we wanted the first day looking and have loved our home ever since.
Jon and Jenny S. Des Moines, IA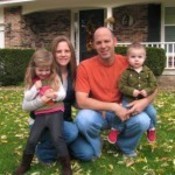 During our couple months of working with Jason Rude, he truly made us feel comfortable in selling and buying our home. Although it was a hard and long couple months (especially with 2 kids!), he guided us through them with ease and really was at our call any time. He made us feel like there weren't any other clients, and we were his top priority. He was quick with responses, and made even the most difficult housing term seem simple. Almost every week he had a new listing of homes to look at in our budget, just for us. This realtor knows what he's doing and makes every effort to get the job done... in this case, to get our home sold! He even talked to our loan officer to make sure we had exhausted every possible angle in a seemingly impossible situation. I recommend Jason Rude and Twenty/20 Real Estate to everyone who selling/buying a home.
Jason and Sam K. Clive, IA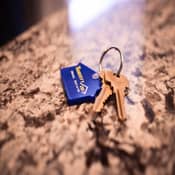 Jason was a pleasure to work with. He has a professional demeanor and exhibits a tremendous amount of patience when it comes to a negotiation phase of buying a home. I would work with and look forward to working with Jason in the future as I invest in more real estate.
Frank V. Des Moines, IA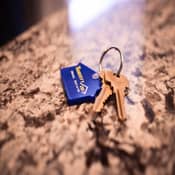 My wife and I are experienced in Real Estate purchasing and selling. We appreciated the fact that Jason was able to "listen" to our real estate purchasing demands and focused his search on these demands. Jason was able to filter the 'noise' and focus attention on well qualified properties. With our budget and financing addressed; Jason was the driver working thru the property selection, validation, acquisition and closing in matter of 30 days with no issues throughout the process. One of the easiest capital investments to date. Thank you Jason. We look forward to working with you and your team in our next acquisition.
Ken and Diana R. Des Moines, IA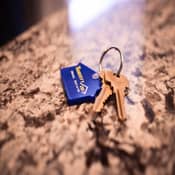 My wife and I couldn't be happier with the way Jason handled everything from finding and showing us houses up until closing. During the time we were looking for houses we never felt pressured to rush into a decision, but Jason made us feel like he was on our side and he truly had our best interests in mind. He always makes himself available to answer any questions we had during any part of the process, and was very knowledgeable regarding any questions we had. During closing, it gave us a sense of security knowing that he was doing everything he could to get us the best price we could on our property. He was very patient helping us through any issues we ran into, from getting in touch with our loan officer to letting us know the options we had when we found out the house was in need of major repairs. Being small real estate investors we are definitely looking forward to working with Jason in any future real estate properties that we are planning to acquire.
Alejandro and Sarah S. Des Moines, IA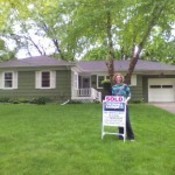 When I started to look for a house I was excited about the whole process, but did not know a whole lot about what to expect since I had never owned a home before. Since my parents live out of state, I was a little nervous to take this on by myself so I'm really thankful for Jason's help. I've known Jason since college and I really trust him so I asked him to be my realtor. By asking questions, Jason helped to get me focused on what I wanted in a house and what my "wish list" was. Although I thought I had a long list and was picky about certain things, Jason did a great job showing me houses that fit my needs and wants and price range. I really appreciated that Jason gave me his honest opinion about houses that we looked at, he did not try to push any house that I was not interested in. When we looked at the house I ended up buying, I knew I really liked it but what I didn't expect was that there would be two other offers on it less than a week after it was on the market. I had to have an offer in by Friday night and Jason was so great! He was at his in-laws house when I called him to see if we could look at the house one more time and he made time for me that evening to see the house again and eventually helped me put in an offer that night as well. Without Jason's flexibility, I don't know that I would have been able to get an offer in on the house, but I'm so thankful that I did. I love my house and I appreciated all of Jason's work to help me buy my first house!
Rachel B. West Des Moines, IA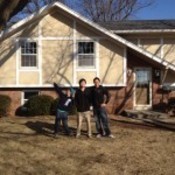 We've known Jason as a friend for many years now. As first-time home buyers, the best part of working with Jason was the peace of mind we had, knowing that Jason was absolutely looking out for our own interests. Of course, our biggest investment turned out to be the best one too.
Songyi M. and Becky H. Des Moines, IA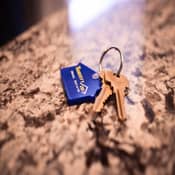 Having Jason for a realtor was a huge blessing! It meant a lot to my wife and I to have someone we could trust representing us in this complicated process. Jason's integrity showed itself time and time again in the way he really focused his attention on houses that would best meet our needs, not the houses that would give him the biggest payout.
Stasos C. West Des Moines, IA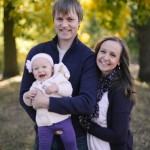 Our family had a wonderful experience working with Jason Rude from Twenty/20 Real Estate. We weren't really in the market to buy a new home, but when we found one that met almost all of the things on our "want-list" for a future home, we couldn't resist asking Jason to take us to see it. He made an appointment for a showing that same week and gave us tons of information about the home, comparable homes in the area and information about the housing market and interest rates. After looking over the numbers with Jason, we realized that we could buy the new home (which was approximately three times the size of our old home) and pay only $50 more per month due to our down payment size and low interest rates. He helped us every step of the way and flawlessly managed the sale of our former home and the purchase of our new one! We couldn't have been more pleased with Jason's work and LOVE our new home!!
Chris and MaryBeth M. Windsor Heights, IA